Tools of Systemic Coaching
Open Questions
In order to receive proper input from the coachee, the coach should use open questions (what, where, when, who, etc.). This allows the coachee to give more detailed answers.
Alternative questions (X or Y) or closed questions (answer can only be yes/no) should be avoided.
Goal description
Goal description (in detail is the baseline for (self)motivation.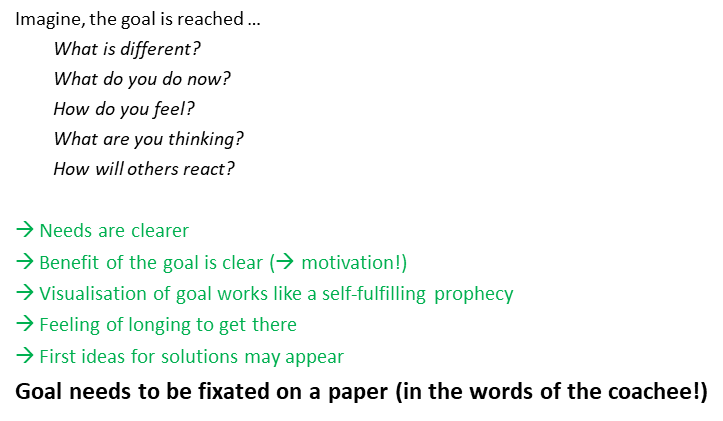 Scaling
Scaling is useful for reflection of what has been achieved, of where we are now, to dentify next small steps.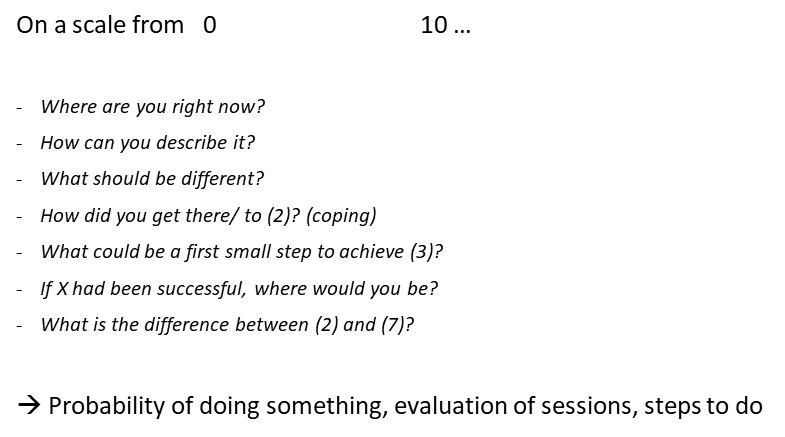 Goal orientation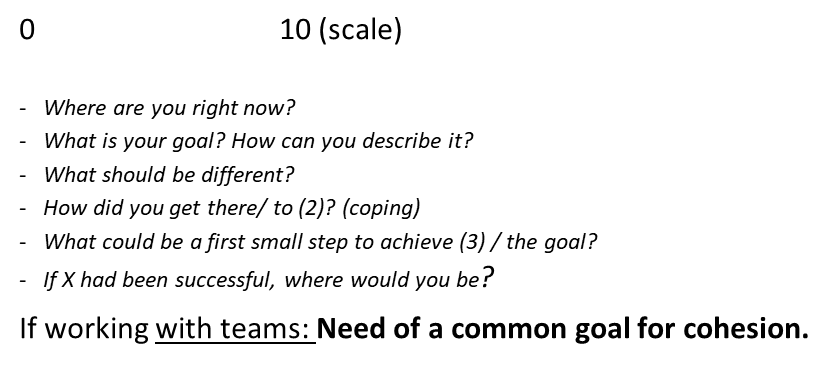 Coping
Before applying this tool, the past situation has to be described. For this, please use "Goal description" (see above).
The tool of Coping helps to identify solutions you had already in the past for ( smiliar) situations that can be reactivated.

based on Information material of Institut für Bildungscoaching & Nicolai Albrecht