Padlet
Brief Description:
Padlet is an Internet site that allows you to collaborate with other users with text, photos, links and other content. Each collaborative space is called a "wall". It can also be used as a private bulletin board. Teachers and companies use Padlet to encourage creative multi-media conversations and brainstorming.
Specifications:
Target group

Small- to mid-sized teams
Functionalities

Almost every file type supportet
Easy invitation of users (no subscription needed)
Easy to use

Formats
iOS, Android, Web-based, Browserextension
Requirements
Internet
License / Cost

Free to use with reduced functionalities, paid subscriptions for full functionality
Link to Tool
Padlet
Example of application:
Create a short profile board for events and add new members.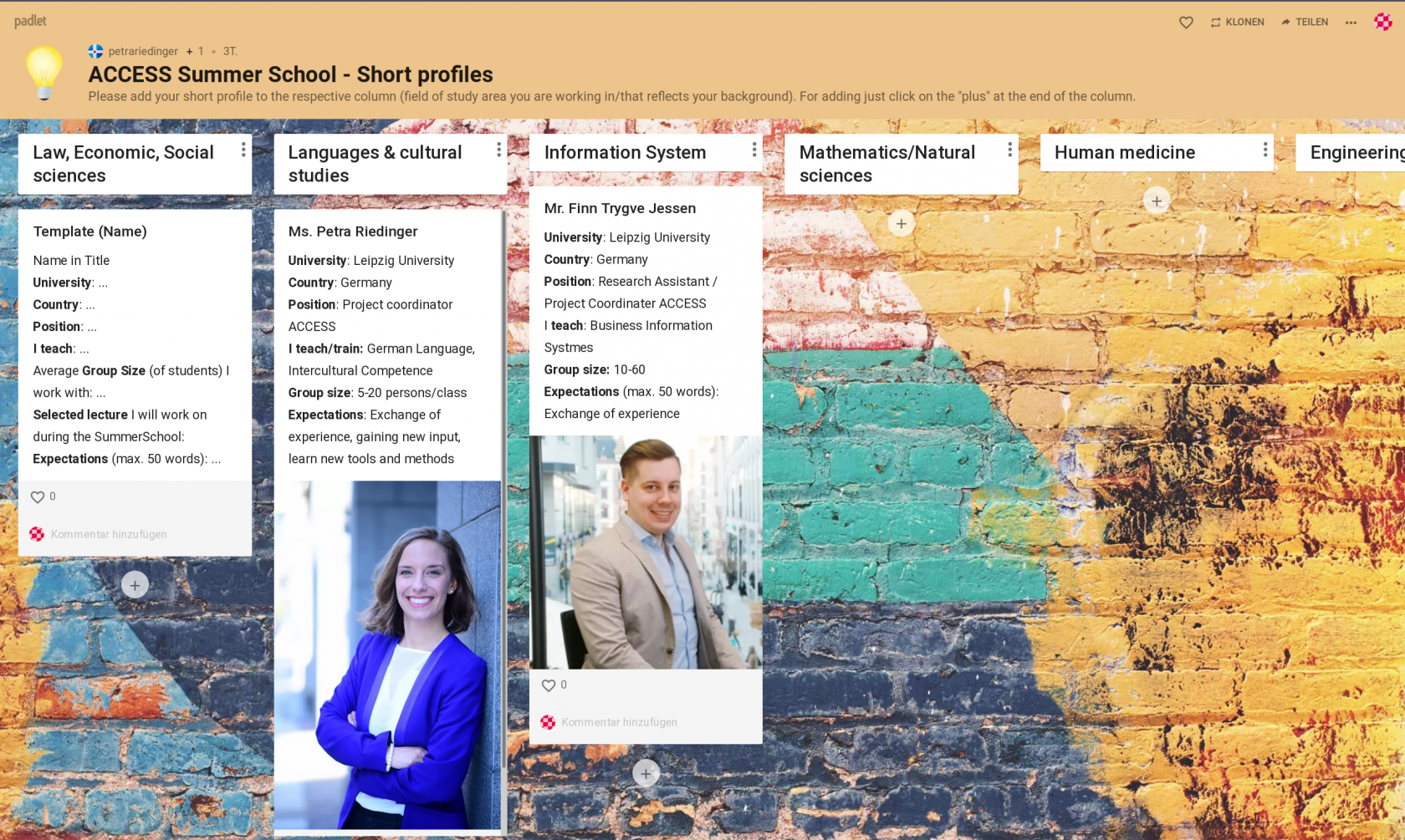 We created a template with some white space for basic informations. By hovering over the element with your curser you can select more options and copy the post.
Copy the template to the padlet itself and select a column to create the template within a particular category. After this, you can edit the post by either hovering over and select "Edit post" or via double left click into the element.
Additional format/references: